Detroit Parent Collective (DPC) is designed to be inclusive of Detroit's families with a special emphasis on crossing barriers based on socioeconomic class, race and ethnicity. DPC is committed to offering a co-working space with quality onsite childcare and cooperative preschool, with supportive programming based on families' expressed needs.
Co-Working for Families

ChildCare for Children
Six Weeks- 30mos

Co-Op PreSchool for Children 30mos- 6years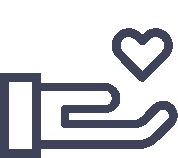 "

the Montessori, Reggio Emilia and Waldorf Philosophies believe that children learn best in an environment where self-discovery and exploration are the norm."